Weekly Email – Easter 2
Friday 22 April 2022
at 13:45
---
Documents
Dear friends,
As I reflect on our keeping of Holy Week together, I want to say a huge thank you to everyone who contributed in any way to making it such a memorable and moving time. The Lord is risen and he has truly been with us over the past week through the Mysteries we have celebrated.
Our whole parish will want to join with me in thanking Bishop Rowan Williams for being our Holy Week preacher. It has been such a privilege to hear him each day on our journey from Palm Sunday to the Triduum. The quality of his preaching has been astounding and has given us all so much to reflect on and mull over through Eastertide. Do remember that all his homilies will remain on our parish YouTube channel, so we can all go back to them and listen again as often as we want.  It is clear Bishop Rowan is a true friend of our parish and we want to thank him for all he has given us and assure him of our prayers for him.
I am sure everyone will want to thank our Director of Music and choir for the wonderful musical offering they have produced this Holy Week. The quality of the music, prayerfully offered to the glory of God, has been astounding. The amount of hard work that Stevie, Jeremiah, Will, and the choir have put in over the past few days has been exemplary. I want to thank them personally for a wonderful Triduum and for all they do to enrich our liturgy and make our parish known for musical excellence.
Our servers have been the backbone of so many liturgies over the past week. I want to thank them for all the commitment, energy and effort they put into making the many services of the past week go so smoothly. They have put immense amounts of time into attending rehearsals, preparing the sanctuary and tidying up the many liturgical elements that need putting away in order to keep the sanctuary and sacristy in order. We are so lucky to have such an amazingly devoted serving team – thank you to each and very one of them and especially to Cedric Stephens our Head Server.
Our whole parish owes a huge debt of thanks to all those who had any hand in welcoming newcomers and visitors, preparing refreshments, arranging flowers, stewarding processions, acting as sidespeople, staffing our parish bar, and acting as church welcomers over the past week. We have seen an immense number of people worship with us who are new to our parish community and I am proud of the way so many people have made welcoming them a priority. Amongst those who have given so much over the past week, our churchwardens, John Forde and Chris Self deserve particular praise, as does Kate our bar steward, who has organised so many rounds of refreshments at different liturgies and functions, and Shawn Welby-Cooke, who arranges our flowers.
I feel a particular thank you should go Huw Pryce, Richard Everton and Paul Weston, who have done so much over the past few weeks to enable the broadcasting of the liturgies we have just celebrated. Huw and Richard put huge amounts of time into installing our new cameras. Without them, we wouldn't be able to offer the quality of live-streaming that we do, which allows so many people in our wider circle of friends and worshippers to connect with us online.
A final word of thanks should undoubtedly go to my priest colleagues, Fr Michael and Fr Julian. They give our parish so much, and we are so lucky to have such an able clerical staff team. I am grateful to them both for all they have done over the past weeks and for all they contribute to the ministry of our parish through the whole year. We owe them all a huge debt of thanks!
Do not forget that Easter has not finished yet! We have only just entered Eastertide and I look forward to living out over the next 40 days with you all the mystery we celebrated on Sunday – the triumph of Christ over death.
Alleluia! Christ is risen! He is risen indeed, alleluia!
Fr Peter
Rowan Williams in Ukraine
During Holy Week, Bishop Rowan Williams undertook an extraordinary visit on Holy Tuesday to the Ukrainian city of Chernivtsi, to attend an inter-faith gathering in solidarity with the suffering of the people of Ukraine. Media coverage of the event can be found here in the Tablet and here in the Church Times. Further reports can be found here.
The text Bishop Rowan used as he addressed the meeting was read at the Mass at All Saints' on Holy Tuesday. You can hear the text again here, or download a copy here. It is a moving reflection of what the response of faith communities should be to the horrors we have all be witnessing in Ukraine.
Thanks to James Sherwood
I would like to say a huge thank you to James Sherwood for all he has done in our parish office over the past couple of years. He has recently stepped down as parish office administrator in order to explore other work and had his last day with us in this role on Sunday.
He has been an invaluable support to our parish's life, and was a pillar of strength during the lockdowns when so much of our parish's life and business had to go online and take place at distance. He has played a hugely important role in the expansion of the online ways in which we communicate with parishioners and has been an invaluable presence at the heart of our parish's life. We are very grateful to James for all he has contributed. Many thanks indeed, James!
Fr Peter
Introducing JCT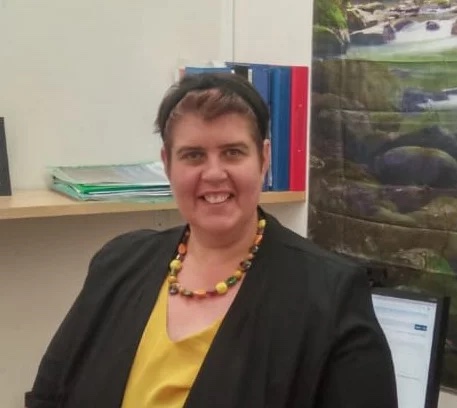 All Saints has just entered into an exciting new partnership with the charity Joining Communities Together. They work with homeless people in Westminster, and will be using our parish room for one-to-one consultation and advice work with homeless clients on Thursday and Fridays each week. Lorraine Kinnear, their Senior Manager for London, introduces their work: 
JCT (Joining Communities Together) is a well-established Christian charity working currently in Westminster and Camden boroughs in London and also in the Midlands. 
In London we aim to support those who find themselves homeless or vulnerably housed.
We recently began to further our partnerships in both boroughs by partnering with The Salvation Army Chalk Farm who run a homeless drop in twice a week where we undertake casework by appointment with clients in need of support with finding accommodation either permanent or temporary. 
We feel very privileged also to be partnering with All Saints', Margaret Street, and to be basing our work in Westminster from the Parish Room at All Saints'. 
If you're around the Church on a Thursday-Friday you will see JCT staff in the Parish Room working by appointment with any clients we have met earlier in the week at Chalk Farm or who have been referred to us for support. We are blessed to be working in such beautiful surroundings and we value the support we have been shown by the clergy and congregation at All Saints.
Homelessness is still a major issue. By linking with all key agencies, we have developed strong partnerships with others and are heavily involved with homelessness forums for frontline workers and case resolution for specific clients led by the Councils in each of our Hub areas.
This means we are addressing homelessness in areas of identified need, focusing resources, working in synergy and avoiding duplication. We are part of the Faith and voluntary network at WCC which is such a valuable resource and support to our work.
JCT is committed to delivering services in a way that complements our wider vision to end homelessness in the UK. In the areas where we operate, we ensure that we invest in both the processes and relationships that allow us to add value to the local landscape and maximise the impact, we have on individual lives.
People facing multiple disadvantages often experience a combination of problems including homelessness, poverty, physical and mental ill-health, substance misuse and contact with the criminal justice system. They often fall through the gaps between services and systems, making it harder for them to address their problems and lead fulfilling lives.
By proactively working with a variety of local and multi-disciplinary partners, JCT is able to bridge the gap and join communities together. JCT is a key member of the Council-led RSAG (Rough Sleepers Action Group) that consists of the key agencies which regularly discuss client cases to pool knowledge and resources and ensuring every aspect is tackled holistically, with all partners working together.
We want to work to build a strong partnership with All Saints', and look forward to working together with you to meet the needs of the local community in Westminster.
Lorraine Kinnear
Senior London Manager and Safeguarding lead.
Online Zoom Theology
Once every two months, All Saints' organises a theology seminar by Zoom to discuss a particular idea, theme or text. We aim to make discussion as approachable as possible, and to give people space they need to express their thoughts and questions.
Very often a speaker will introduce our discussion, or participants will have been expected to read a book, watch a film, or see a play in preparation.
Organising the event by Zoom means a wide range of people can participate even if they don't live in London. These Zoom seminars always take place on Tuesday evenings at 7.00 pm (GMT) and last for no more than an hour.
Our programme for the next year can be seen here, and below are the next few sessions over the coming months:
'Damned by our Knowledge': English religious anxiety in Graham Greene.
Tuesday 10th May 2022 – 7.00-8.00 pm
'The trouble is, he thought, we know the answers – we Catholics are damned by our knowledge.'  (The Heart of the Matter) A presentation by Fr Michael Bowie on the work of Graham Greene, drawing particularly on material from the novels, The Power and the Glory, The Heart of the Matter and The End of the Affair.
Cathedral by Ben Hopkins
Tuesday 12th July 2022 – 7.00-8.00 pm
This theology session will be led by Fr Peter Anthony and will explore novels about the building of cathedrals. We will focus on Ben Hopkins' new historical novel, Cathedral. We will compare this with other similar works such as Golding's The Spire, Huysmans' La Cathédrale, and Ken Follet's The Pillars of the Earth.
What is it about great buildings that seem to speak beyond themselves about the divine and the power of human creativity? How do churches operate as sacraments of God's presence and why do they feel so necessary for the offering of Christian worship?
Jesus and the Jewish Roots of the Eucharist: Unlocking the Secrets of the Last Supper by Brant Pitre
Tuesday 6th September 2022 – 7.00-8.00 pm
seminar, led by Fr Peter Anthony, will explore contemporary biblical scholarship concerning the Eucharist through Brant Pitre's excellent recent work on the Jewish origins of the Mass.
Brant Pitre uses the Hebrew Scriptures and Jewish tradition to frame the actions of Jesus at the Last Supper, and to provide a fresh look at the Eucharist. By taking us back to the Jewish roots of our faith, the author gives us a powerful lens through which to see anew the bread of the presence, the manna, the Last Supper, and ultimately the meaning of the Eucharist.
Participants are recommended to have read Jesus and the Jewish Roots of the Eucharist before participating in the seminar.
 

News from our online worshippers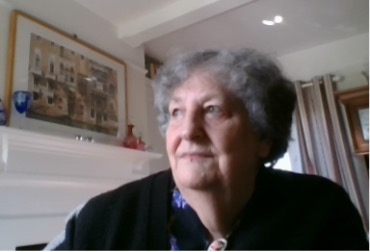 This week, we hear from Margaret Goddard, who lives in Twickenham, about the way in which she has connected with All Saints' online, especially through our broadcasts of the daily Mass during the week:
Covid has changed so many things – deprived of routines of worship established over so many years it has challenged us to consider what is really important.
I had attended the daily Mass for many years; suddenly it was no longer possible; even the Sunday Mass had been stopped. I am unable to wear a mask. When in person worship began again, I felt uncomfortable returning to my parish church which adhered very strictly to the regulations.
I live in an almshouse administered by Richmond Charities, which look after a lot of almshouses at several sites. We have a chapel (and a chaplain!) on the largest of these sites and I decided to try going there. I was welcomed, felt immediately at home, and continue to worship there on Sundays. But only on Sundays; there are no weekday Masses. I felt something vital to me was missing.
During the interregnum at Margaret Street, not long BC (before Covid) I had organised a visit to the church by the London Explorers Club (of which I am a member) and was very impressed, particularly with the work among the homeless. I had heard of the Church, and was somewhat in awe of its reputation, but found it friendly and welcoming.
I also had a friend who used to worship there whenever he came down to London who loved it dearly – he died about a year ago – and who recommended it too.So wanting to find somewhere to worship on line during the week I logged on; and have been a frequent worshipper since. I particularly value the ease of logging in, the regularity and reliability, and the short homily at the beginning of each Mass.
I have recently become much less mobile and much as I would love to worship with you all in person I don't think I am likely to be able to get there. But thank you for your on-line ministry – it is a life-line for me, and I am sure, for many others.
Margaret Goddard.
Links for Sunday
The link for the Propers for Easter 2 is at the end of this email. Click here for the YouTube live stream.
Evensong and Benediction is at 6pm. The music includes Weelkes Sixth service, Richafort Christus Resurgens, and Byrd Benediction hymns.
Flowers
We would like to thank everyone who made a donation towards the Altar of Repose and Easter Flowers. It was much appreciated.
We are looking for volunteers to help with the flowers in church. If you have a particular talent for flower arranging and would like to help from time to time or on a regular basis, please contact Shawn on 
07988 287 663 
or 
shawnwilbe@outlook.com
.
If you would like to make a donation for flowers, please contact Shawn or speak to Chris Self.
Prayer list
Prisoners and captives
Ismaeil Maghrebinejad, Nasrin Sotoudeh
Maira Shabhaz
Rohingya Christians in Pakistan, Karen Christians in Burma, Tigrayan Christians in Ethiopia
The sick
Fr Harry Hodgetts, Elizabeth Lyon, James Shrimpton, David Robin, Martin Berka, Gloria Fleming, Sister Benedicta SLG, Sister Adrian SLG, Amanda Barrett
Those known to us recently departed
Robert McEwin Pr, John Minnett, Joan Lyon, Colin Semper Pr
Anniversaries of death
24th – Francis Irving, Rita Hodgetts, Mary Woodward, Nora Nettey
25th – Frederick Seales, John Davies, Yvonne Harland
26th – Clare Jackson, Percy Aspinall
27th – Elsie Davies, Betty Scott, Ivan Sutton, Joy Cooch
28th – Constance Crozier
29th – Agnes Barry, Brenda Lusha, Dominic Borg
30th – Henry Pelham-Clinton, Constance Porter
Supporting All Saints
Parish Giving Scheme
You can set up a regular donation to All Saints here.
We use the Parish Giving Scheme, which allows contributions to be anonymous and deals with GiftAid, saving our office a lot of time. You can read about how the scheme works here.
Donations for general church purposes
To give by BACS please use the following details, advising the Administrator to collect Gift Aid:
PCC All Saints (Charity no. 1132895)
Sort Code 60-09-15
A/C 04559452
Parish Legacy Policy
We are always delighted to hear from anyone who wants to support us with a donation. Our PCC Legacy Policy encourages people to leave bequests specifically to one of our two related charities to be used for purposes of lasting value (rather than day to day costs):
All Saints Choir & Music Trust (Charity # 802994)
or The All Saints Foundation (Charity # 273390).