Study Days and Lectures
All Saints' provides a range of in person study days, lectures, quiet days, outings  and retreats throughout the year as a way of helping people to grow in their knowledge of the Christian faith, and to make time and space for reflection on the Gospel, as well as fellowship one with another.
We frequently invite a range of interesting speakers to explore with us a particular area of their expertise or knowledge. Sometimes we visit places of cultural interest and museums. We hope that by experiencing the ideas and perspectives of others we are enabled to grow in our own understanding of the horizons of God's love for us and in our own relationship with him. Details can be found below of forthcoming events.
Parish outing to the National Gallery:
St Francis of Assisi – Friday 26th May 2023

On Friday 26th May 2023 at 5.30 pm, there will be a parish visit to the National Gallery to see their forthcoming exhibition on the figure of St Francis.
We are thrilled that the Director of the Gallery himself, Dr Gabriele Finaldi, has agreed to speak to our parish group about the exhibition, which he has personally curated.
As usual, the visit will be followed by dinner at Le Beaujolais restaurant for those who wish to stay on for supper.
The exhibition will bring together some the earliest devotional images of St Francis with manuscripts, relics, and modern depiction of him. Extensive loans of pictures from major collections will allow us to see a wealth of art, telling the story of the way in which St Francis has been depicted, his life received, and his reputation developed and moulded throughout the ages. You can read more on the Gallery's website here.
The exhibition is absolutely free, and we will meet at the Gallery at 6.00 pm. Please be in touch with the parish office to book a place. The cost of dinner at Le Beaujolais will be £50. The total number we can take is capped at 20, so book early!
Visit to the London Cartoon Museum
Thursday 5th October 2023 – 7.00 pm
On Thursday 5th October 2023 at 7.00 pm, there will be a parish visit to the Cartoon Museum just around the corner from All Saints'. There will be a brief introduction and tour of the Museum's collection offered by a member of their staff, time to see their latest exhibition on Wallace and Gromit, and the evening will finish with a buffet supper back at the Vicarage. The cost of the evening will be £15, which includes entry to the museum, a glass of wine as we look at the exhibition, and supper at the Vicarage.
The museum is "dedicated to preserving the best of British cartoons, caricatures, comics and animation, and to establishing a museum with a gallery, archives and innovative exhibitions to make the creativity of cartoon art past and present, accessible to all for the purposes of education, research and enjoyment."The Museum contains a fascinating collection of British caricatures and political cartoons ranging extensively from 18th Century to the present, plus an exhibition which changes once or twice a year.
This autumn's exhibition will look at the history of Wallace and Gromit with a retrospective entitled, "30 Years of the Wrong Trousers," which should be interesting and great fun at the same time!
In order to book a place on the Cartoon Museum visit and the buffet supper at the Vicarage, please email the parish office (office@asms.uk) and make a payment of £15 to secure your place. This can be done most easily through our parish's PayPal account, to which Jonathan, our office administrator, will send you a link. There are 20 places in total available on this trip, which will be apportioned on a first come, first served basis.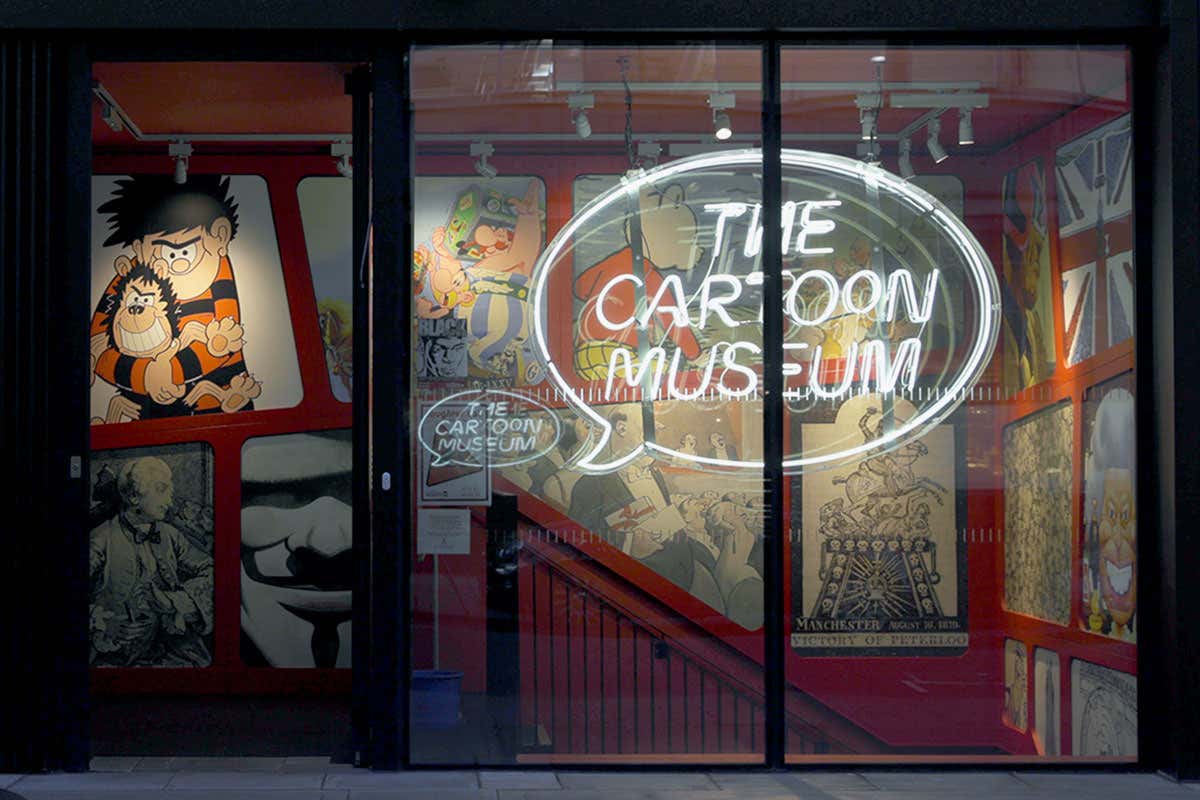 Cinema trip – The Miracle Club
Saturday 7th October 2023
There will be a parish cinema trip to see a new comedy drama starring Maggie Smith called "The Miracle Club," which coming out in late September of this year.
Set in 1967, the film follows the story of three generations of close friends, Lily (Maggie Smith), Eileen (Kathy Bates), and Dolly (Agnes O'Casey) of Ballygar, Dublin, who have one tantalizing dream: to win a pilgrimage to Lourdes. When the chance to win presents itself, the women seize it. However, just before their trip, their old friend Chrissie (Laura Linney) arrives in Ballygar for her mother's funeral. The women set out on the journey that they hope will change their lives, with Chrissie, a skeptical traveler, joining in place of her mother.  Old wounds are reopened along the way, forcing the women to confront their pasts even as they travel in search of a miracle.
A parish group will go to see the film in the early evening of Saturday 7th October (showing times to be confirmed). There will then be the opportunity to have dinner together after the film in China Town. Please be in touch with the parish office to book a place on the trip.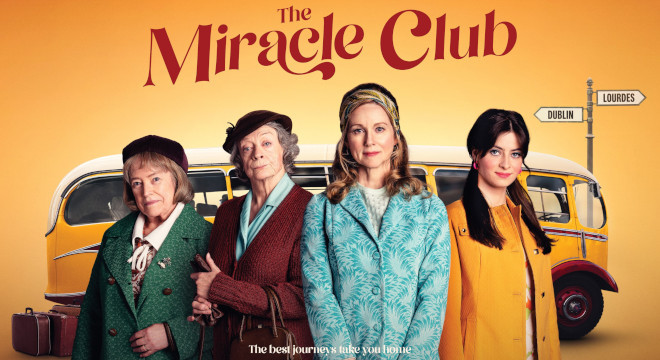 Visit to the London Fo Guang Shan Buddhist Temple
Saturday 28th October – 3.00 pm
On Saturday 28th October at 3.00 pm a group from All Saints' will visit the London Fo Guang Shan Temple on Margaret Street in order to learn more about our Buddhist neighbours' community of faith. After our tour of the temple, our group will invite our Buddhist neighbours back to the Vicarage for tea together.
The Buddhist community moved into the building at 84 Margaret Street in 1992. Before then, it had been our parish school, and latterly in the 70s the Institute of Christian Studies run by our parish. The building is the work of William Butterfield, dating from 1868-70, about a decade or so after the consecration of All Saints' church.
The community that now inhabits 84 Margaret Street is a branch of a Taiwanese Buddhist order which practices what is described as "humanistic Buddhism." This is a modern expression of Buddhism which emerged in China, which seeks to place emphasis on integrating Buddhist practices into every day life, and espouses a shift away from liturgical ritual being for the dead and more for the living.
In order to book a place on the Buddhist Temple visit, please simply email our parish office. There is no charge for this event.